Floor Plan Samples – You might be looking to see the Floor Plans, may 2D or 3D or both. What are Floor Plans? These are drawings or designs (3D floor plans also named as renderings) that show the layout/structures of a house, or property from above.
In below-shown Floor Plan Samples, you can see that floor plan showcase the location of outer walls, internal walls, doors, bedrooms, living room, kitchen, patio, windows, bathroom, and stairs, as well as internal furnishings such as living room furniture, kitchen cabinets, and other appliances.
2D Floor Plan Samples
Maybe a better question is: what is a 2D floor plan? It is a drawing that will showcase you the internal and outer layout or structure of the houses, or building floors or apartments or properties from the upper/above eye view. 2D floor plans also know as 2D floor plan drawings.
In 2D Floor Plan, you will be able to see two-axis only, a flat 2D drawing (you can not see perspective or the depth; for the 3rd axis or depth perspective, you need to go for a 3D floor plan). 2D Floor Plans are more accurate and precise. These are mostly used for showing the layout and measurements.
Brewery Floor Plan in 2D 3D, Bungalow Floor Plan in 2D 3D, Brewery Floor Plan in 2D 3D, Bar Floor Plan in 2D 3D, Cottage Floor Plan in 2D 3D, Center Hall Colonial Floor Plan in 2D 3D, Basement Floor Plan in 2D 3D, Cabin Floor Plan in 2D 3D, Bakery Floor Plan in 2D 3D, Coffee Shop Floor Plan in 2D 3D, AutoCAD Floor Plan in 2D, 3D Hotel Room Floor Plan Design Services, 3D Home Office Floor Plan Services, 3D Gym Floor Plan Services
Here we have shared some samples / examples for 2D floor plan designs / renderings.

Submit Project Now: Starts at $49 Per Floor Plan | Get Custom Quote
Check other samples: 3D Floor Plans | 3D Exteriors | 3D Interiors
3D Floor Plan Samples
3D Floor Plans are also known as 3D floor plan designs or 3D floor plan renderings. 3D floor plans are photo-realistic, more visual and interactive. We can see 3rd axis in the 3D plans. We can have our imaginations into 3D plans like custom finishes, funiture, wall colors, flooring materials, etc. You can see these examples in the below 3D floor plan samples.
3D floor plans are more helpful in real estate marketing. 3D plans do engage and attrach more potential buyers and help in property selling. Using 3D floor plans, viewers can easily see the interal layouts and an understand that what can be fit in the rooms and other areas if they buy that property. It gives clear idea to potential home buyers.
Benefits of 3D floor plans
Online property listing with 3D floor plans will help you to more leads (even, these leads will be more relevant and qualified leads). By seeing 3D floor plans, website visitors (potential buyers) can easily understand the internal payout and make their decision accordingly. 
Property manager can easily sell more rental properties to the distant customers. It will reduce the manual efforts to visit the rental properties and save time both sides (property managers and potential buyers or rentees). Renter will be able sign more contracts in less time. Same way, rentees will be able to explore more properties in less time (they can see the 3D floor plans online; they do not need to visit the sites physically).
3D floor plans help to make your listing more interesting and engaging. Most of the times, website visitors (those can be potential buyers) do not find much interesting information on the listing page and they just exit it. But, if we add 3D floor plans on the listing page, then they might get more interested in that listing. Because, they can see the internal layouts and feet the property in every aspects. This way, we will have more leads and less bounce rate for listing webpage visitors.
New Home Buyers can easily download or print the 3D floor plans for their better convenience. Later, they can discuss with their family members and decide accordingly. Actually, 2D floor plan drawings do not provide the understanding about real life imginations i.e. how the house will look like in real life once they build it or once they purchase it. But, 3D floor plan renderings give more visual and realstic views to understand the house from all possible perspectives and angles. 
Here we have provided some samples for 3D floor plan designs / renderings.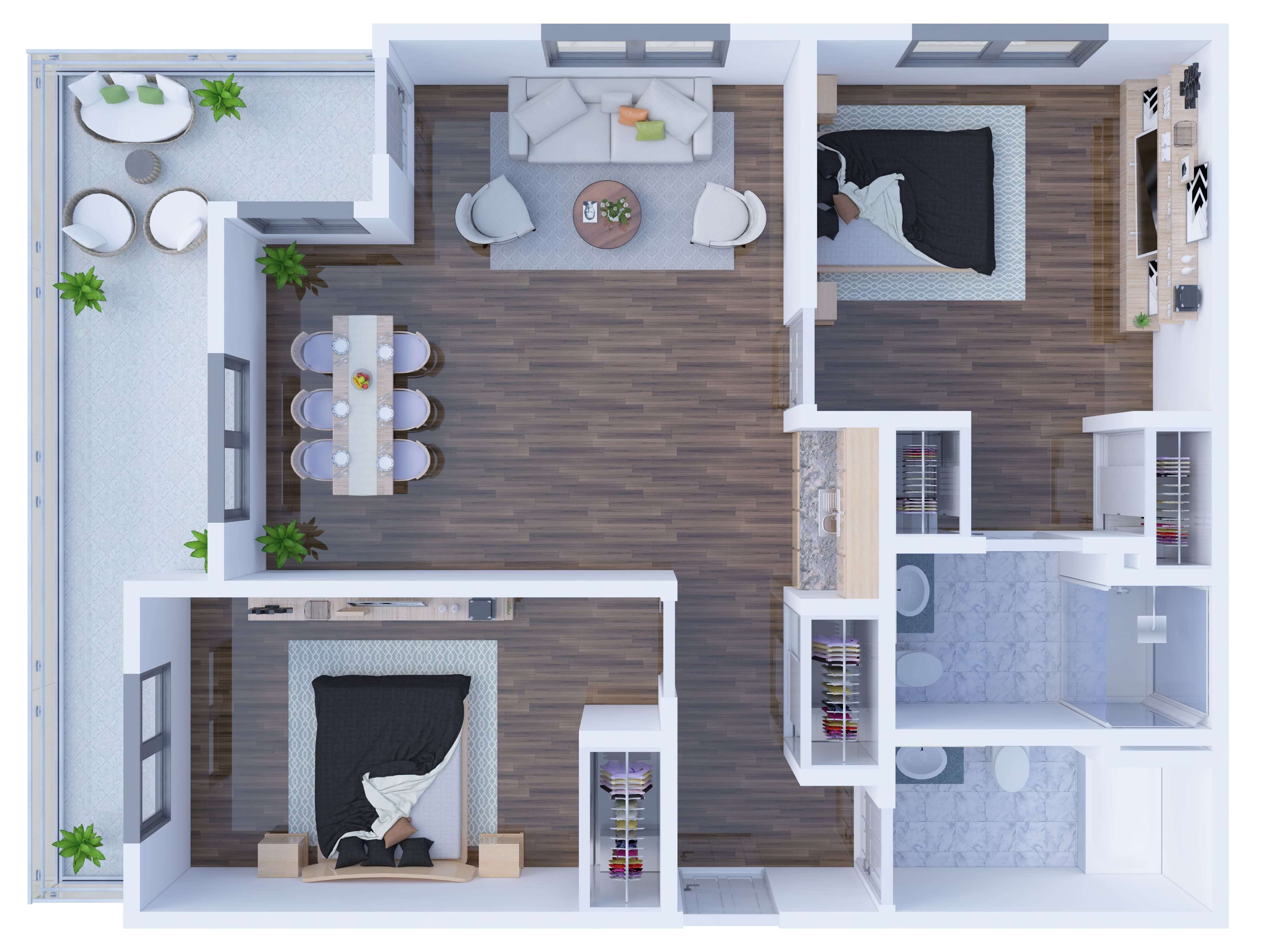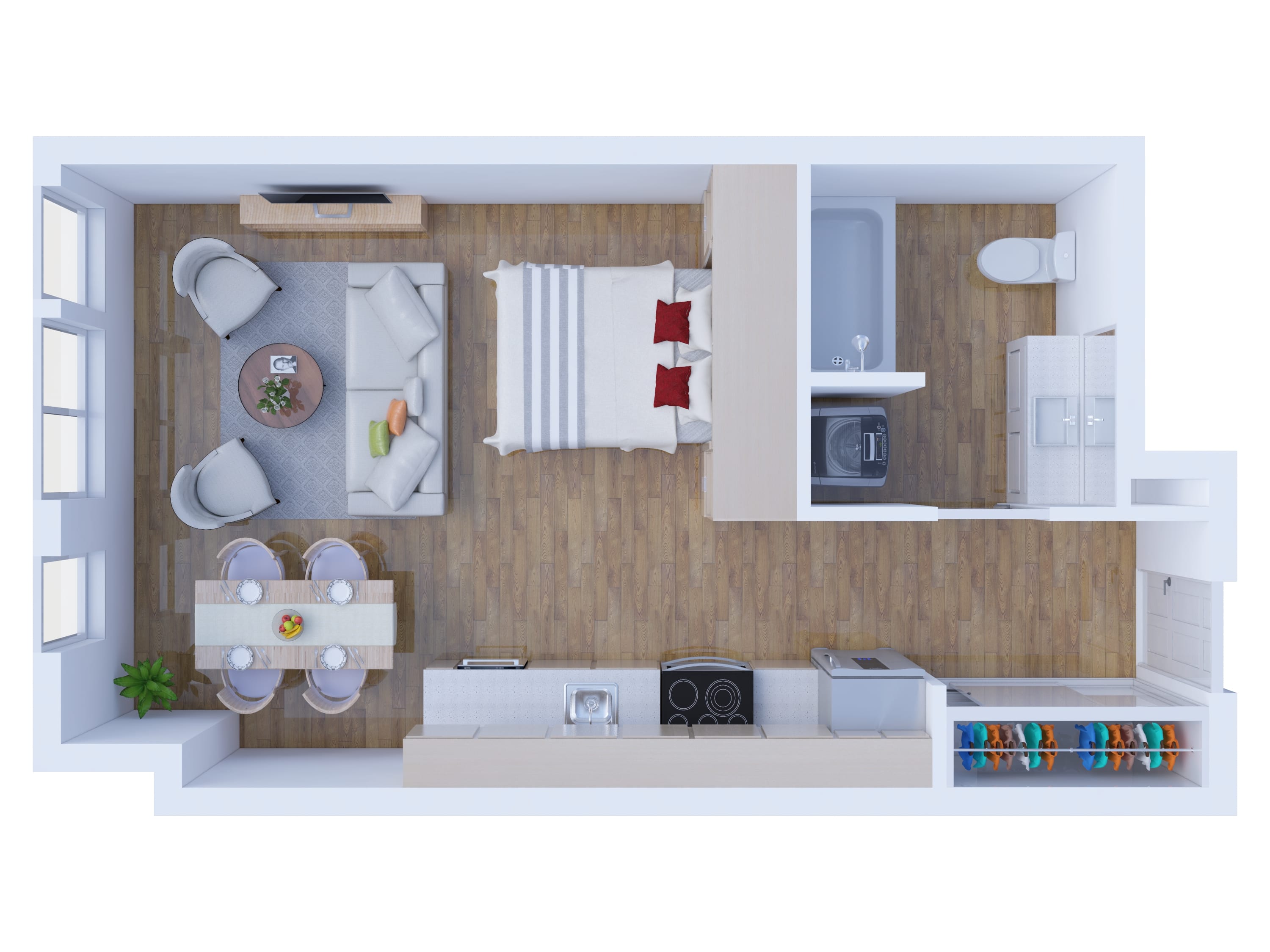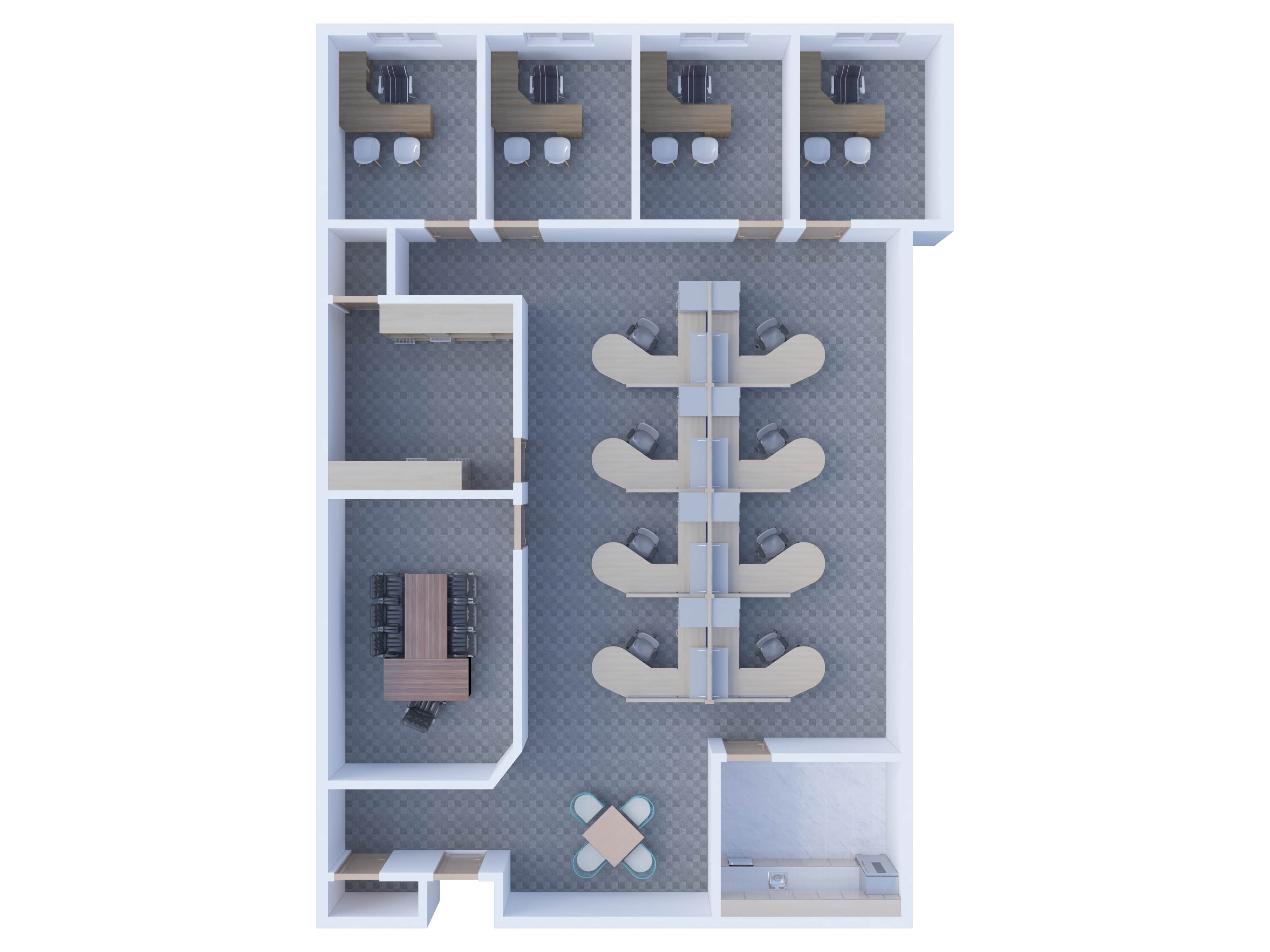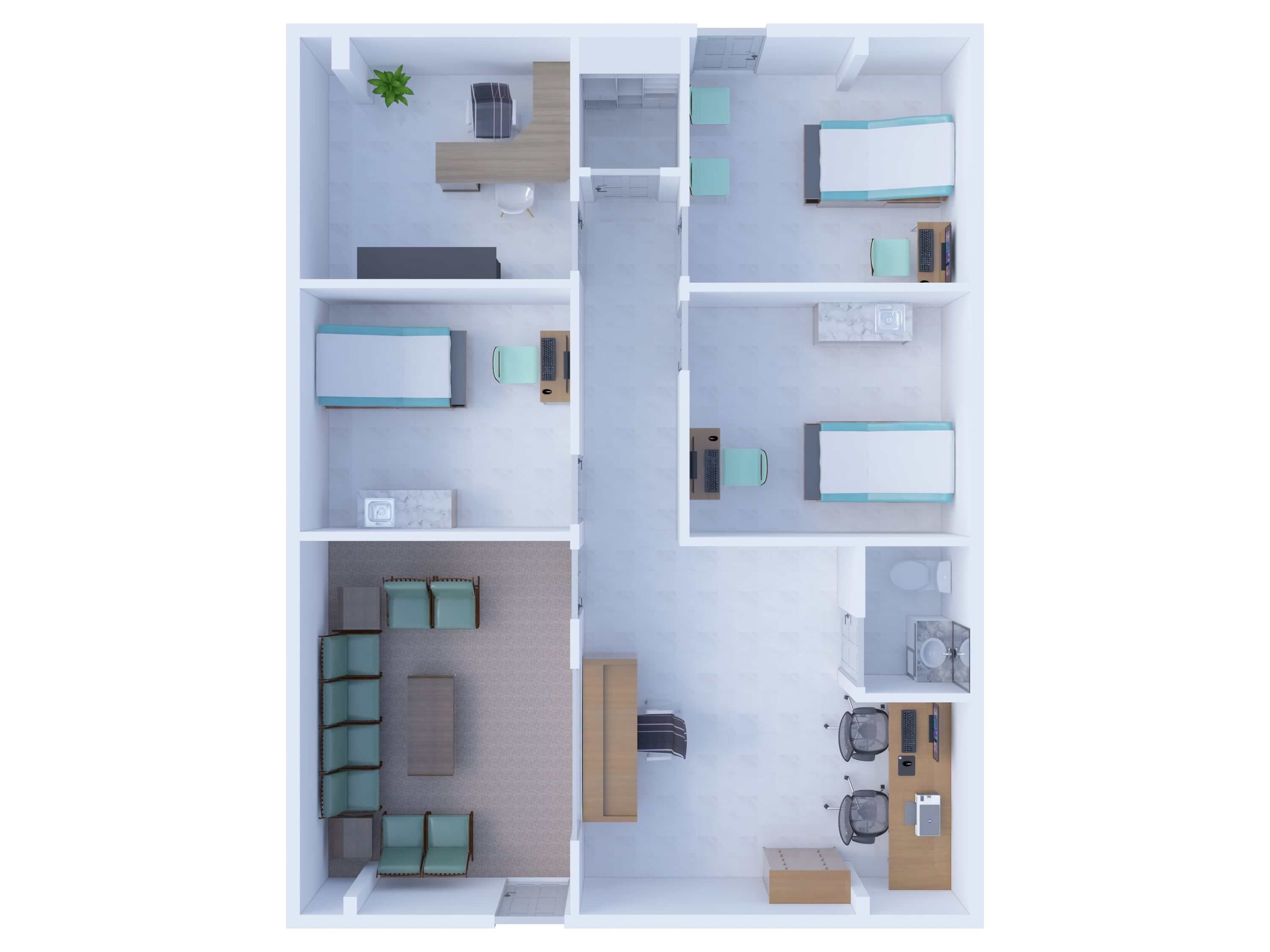 Submit Project Now: Starts at $49 Per Floor Plan | Get Custom Quote
Check other samples: 2D Floor Plans | 3D Exteriors | 3D Interiors
Go to Service Page: 3D Floor Plan Services
Here we have added some samples for 3D Exterior – Design / Renderings.

3D Exterior Sample

Submit Project Now: Starts at $119 Per 3D View | Get Custom Quote
Check other samples: 2D Floor Plans | 3D Floor Plans | 3D Interiors
Go to Service Page: 3D Exterior Design Rendering Services
3D Interior View
Submit Project Now:  Get Custom Quote
Check other samples: 2D Floor Plans | 3D Floor Plans | 3D Exteriors
Go to Service Page: 3D Interior Design Rendering Services